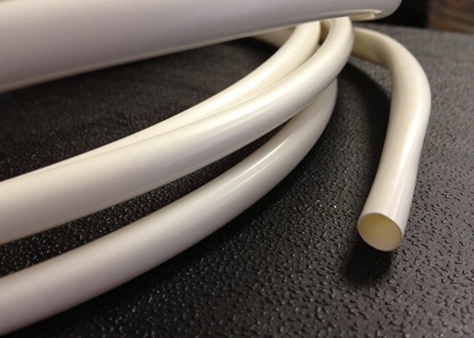 Pvc heat shrink tubing shrink temperatures are low enough that no special equipment other than a heat gun can be used. Used for insulation of busbars, connectors, terminals, protection against mechanical stress and corrosion.

Colour: GLOSSY WHITE

"Glossy" shiny finish, often preferred for cosmetic look purposes then the dull matt finish of polyolefin.
Features and Benefits:
Flexible
Meets UL-224 VW-1 & CSA OFT
Contimuous Operating Temperature: -30'C to 105'C
Shrink temperature: 100'C